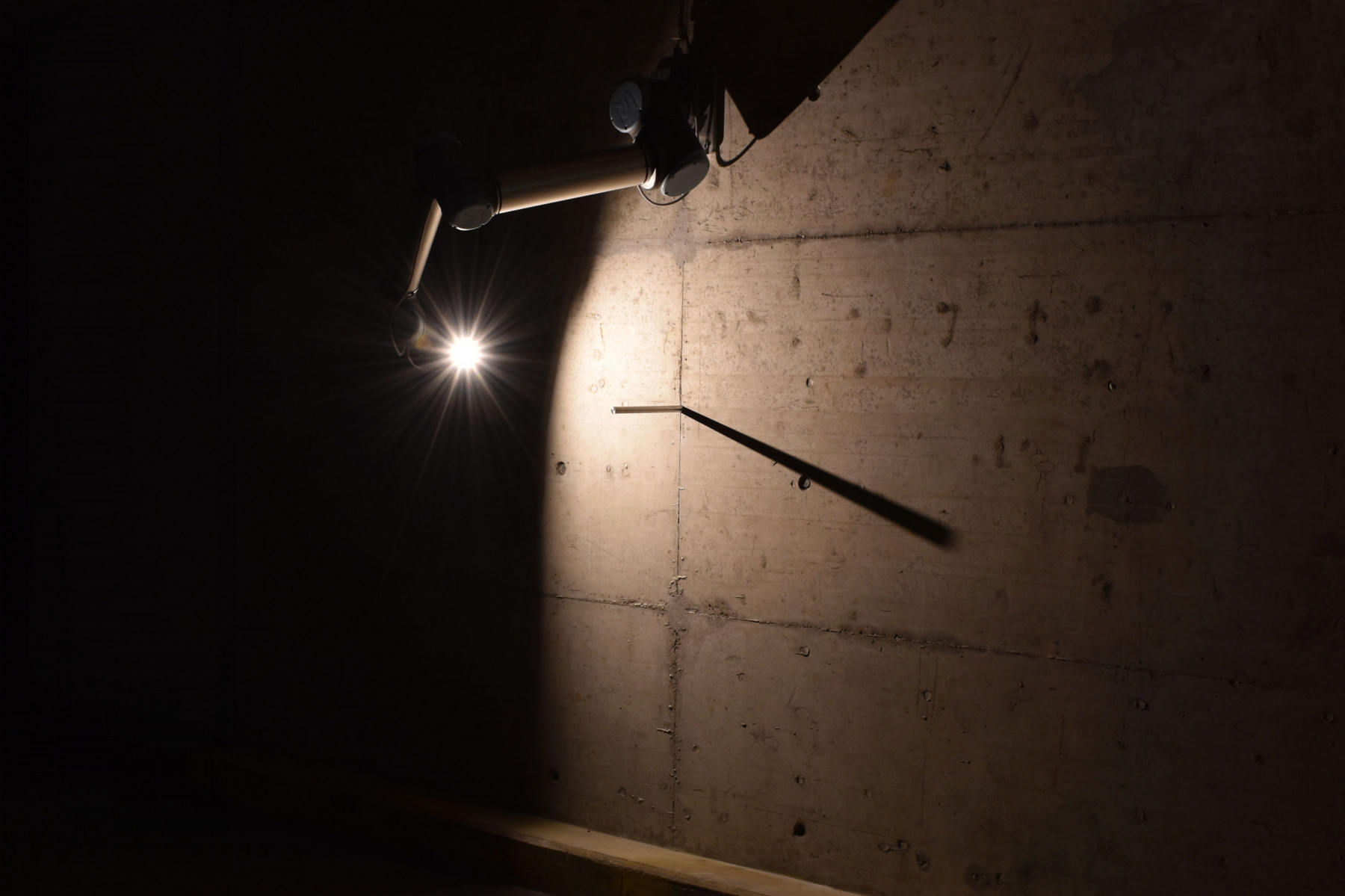 Out of the Box
Man-made Sun
How many more sunsets will humanity see? Like all life on Earth, the biology of our bodies is attuned to the cycles of the sun. When our days resolve around the glow of screens instead of the warmth of the sun, will we become forever out of sync with the rhythms of the natural world?

Sunny Side Up, a robotic sun developed by studio AATB, proposes a contemporary take on the archaic typology of the sundial. It reproduces the visible movements of the Sun as the Earth rotates and orbits around it. From sunrise to high noon and sunset, Sunny Side Up brings the movement of this celestial body close to the viewer. The artificial sun orbits around a metal rod, casting a shadow and allowing the measurement of time, as well as the enabling viewers to reconnect with celestial events.
In the age of Anthropocene, Sunny Side Up raises questions on our current disconnect from the planet and circadian rhythms. In a world where productivity and work cycles ignore natural rhythms, can this artificial sun serve as a timely reminder of when to start and when to stop. This man-made sun interrogates the artificial construction of nature and the technological quest to harness it throughout time.