Designing Tools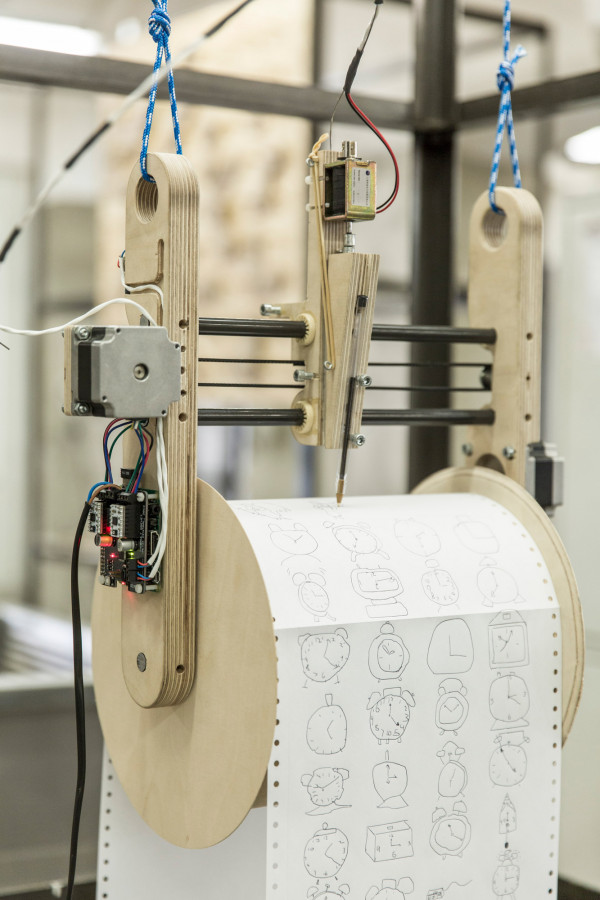 Designing Tools explores the question of whether unique graphic solutions and an unmistakable visual language call for self-developed tools tailored to the individual needs of designers. The exhibition focuses on the tools used by graphic designers – from modified technical devices to strict sets of rules and complex algorithms.
Today, easy-to-use poster, layout or logo generators offer fast and inexpensive graphic solutions to the general public. In addition, new technologies such as machine learning, artificial intelligence and crowdsourcing are used to further optimise the market-dominating design programmes. Although there are many advantages to these developments, the question arises as to how standardised and generic design solutions can be avoided.
The exhibition Designing Tools highlights how the tools used by graphic designers significantly influence their design. For the exhibited projects, no conventional design instruments were used, but existing tools were converted, modified and misused. Some instruments were developed especially for the realisation of certain projects – in close connection with the content. These instruments range from technical devices and digital programmes to predefined rules and regulations. The use of these individual and new tools leads to surprising visual results beyond generic or decorative design.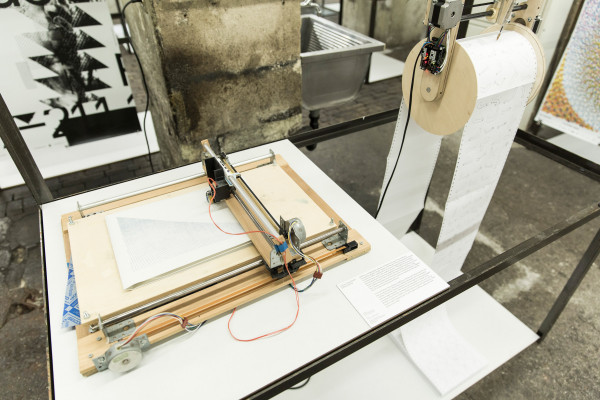 Designing Tools does not focus on finished designs – posters and publications hot off the press or website and app interfaces – but on the tools used in the design process. The exhibition explores the question of whether unique graphic solutions only emerge when designers adapt or design their tools according to their needs. Does an unmistakable visual language require specially created tools? Do self-developed devices offer the possibility to avoid generic and standardised design? Will designers become more and more engineers of their own instruments? And what makes a tool a good or useful device?
Designing Tools assumes that each instrument brings its inherent possibilities but also restrictions. The term tool can be broadly defined: An open source script is just as much a design tool as an offset plate or a strict set of regulations. In addition to a wide variety of tools, the exhibition also presents what the visual solutions may look like when they are applied. The projects presented show how wide the range of instruments used by designers is: from modified technical devices to complex algorithms, from tailor-made project tools to rules – a wide variety of tools come together in the exhibition.
On the one hand, digital tools allow graphic designers to let a programme do the monotonous and repetitive works and to devote themselves to the creative part of the design process. On the other hand, custom-made or modified tools force designers to leave familiar paths, to question gridlocked patterns and to engage in experiments.