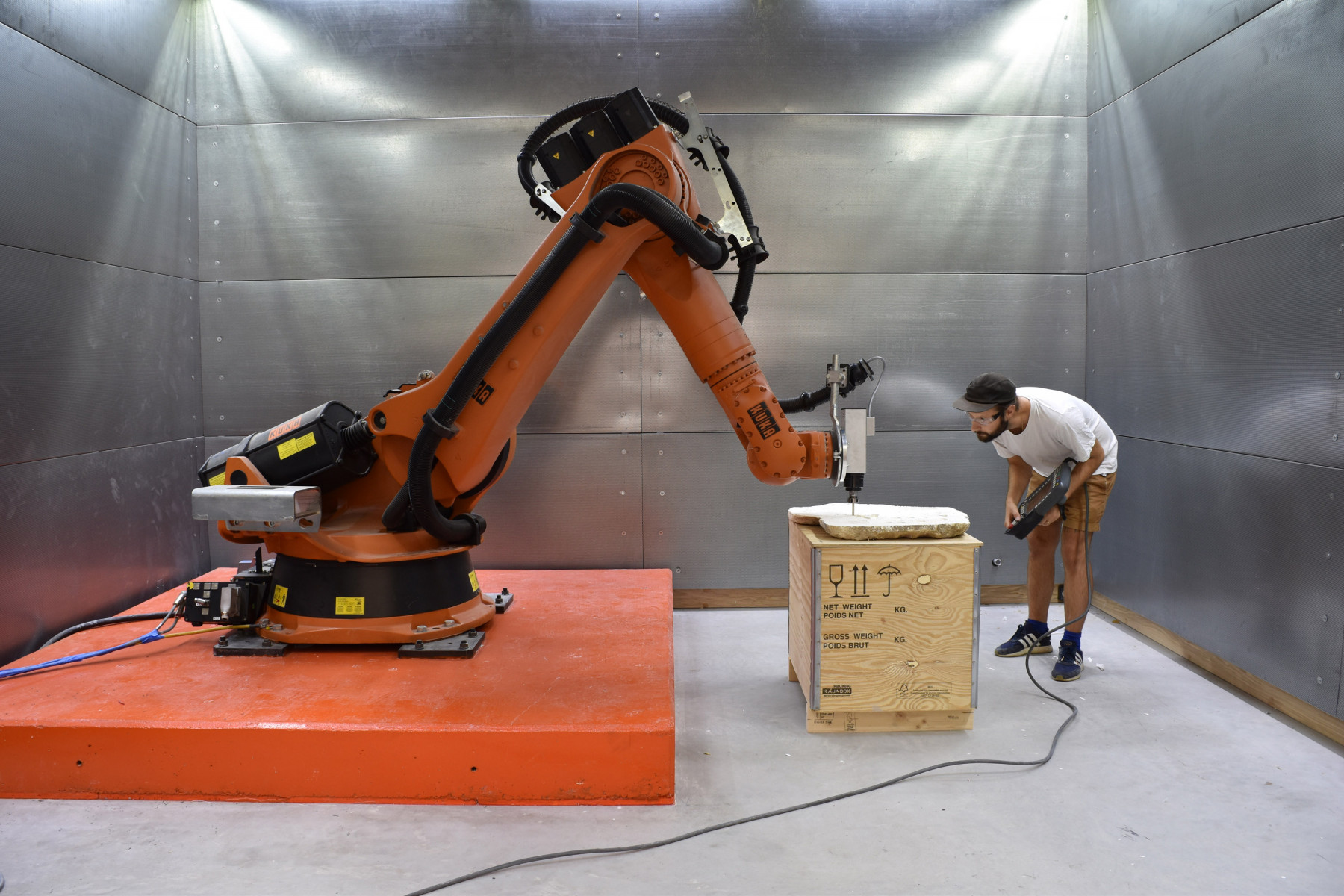 Fitting Stones
Les bonnes pierres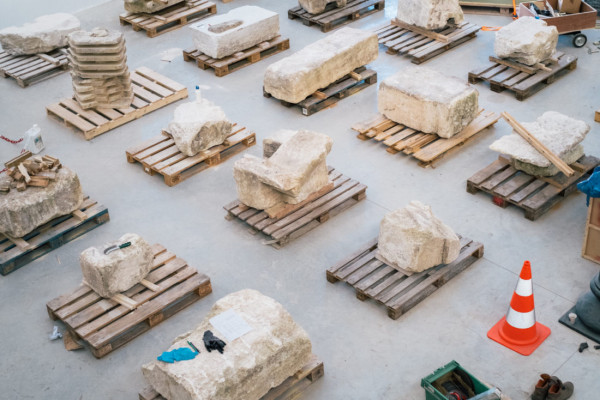 From the use of a high-tech robotic arm to 3D scanning and digital design, Fitting Stones sets the stage for new ways of administering and rehabilitating historic and cultural heritage. Fitting Stones is a collaborative project between Studio Brynjar & Veronika and AATB.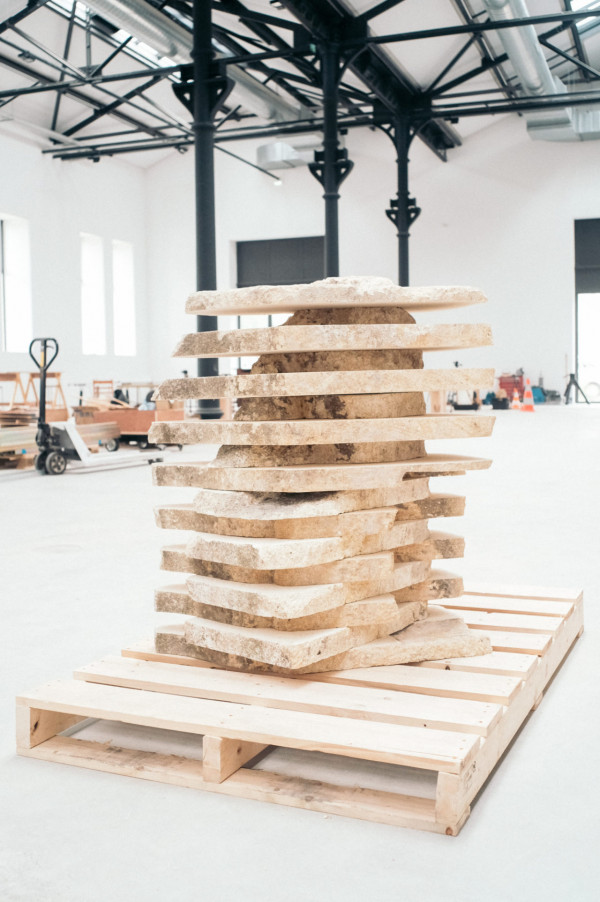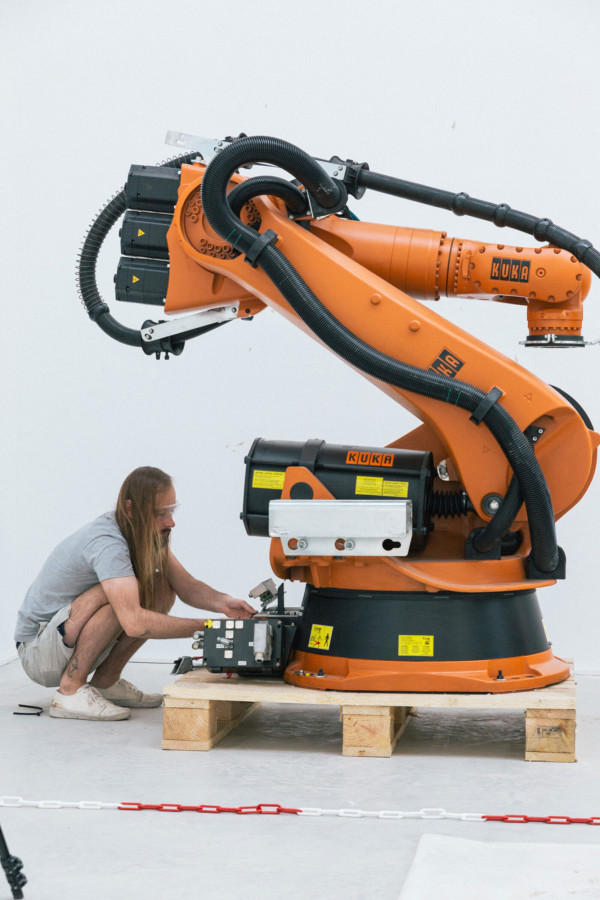 In the context of the regeneration of the Parc des Ateliers – where Atelier Luma is located –, close to 560 large building stones of various shapes and sizes, weighing between 200 and 600 kg each, were discovered. In order to make the best use of this precious material, Atelier Luma has gathered archeologists, historians, local stone carvers, but also designers and advanced robotics operators.
The stones have been transformed into micro-architectural elements such as urban furniture, a fountain, or a shelter for protection against the strong southern European sun. Meanwhile, the KUKA robotic arm, originally used to cut and carve the stones, has enlarged the project's perspectives and has paved the way to new relationships between digital tools and local craftsmanship.