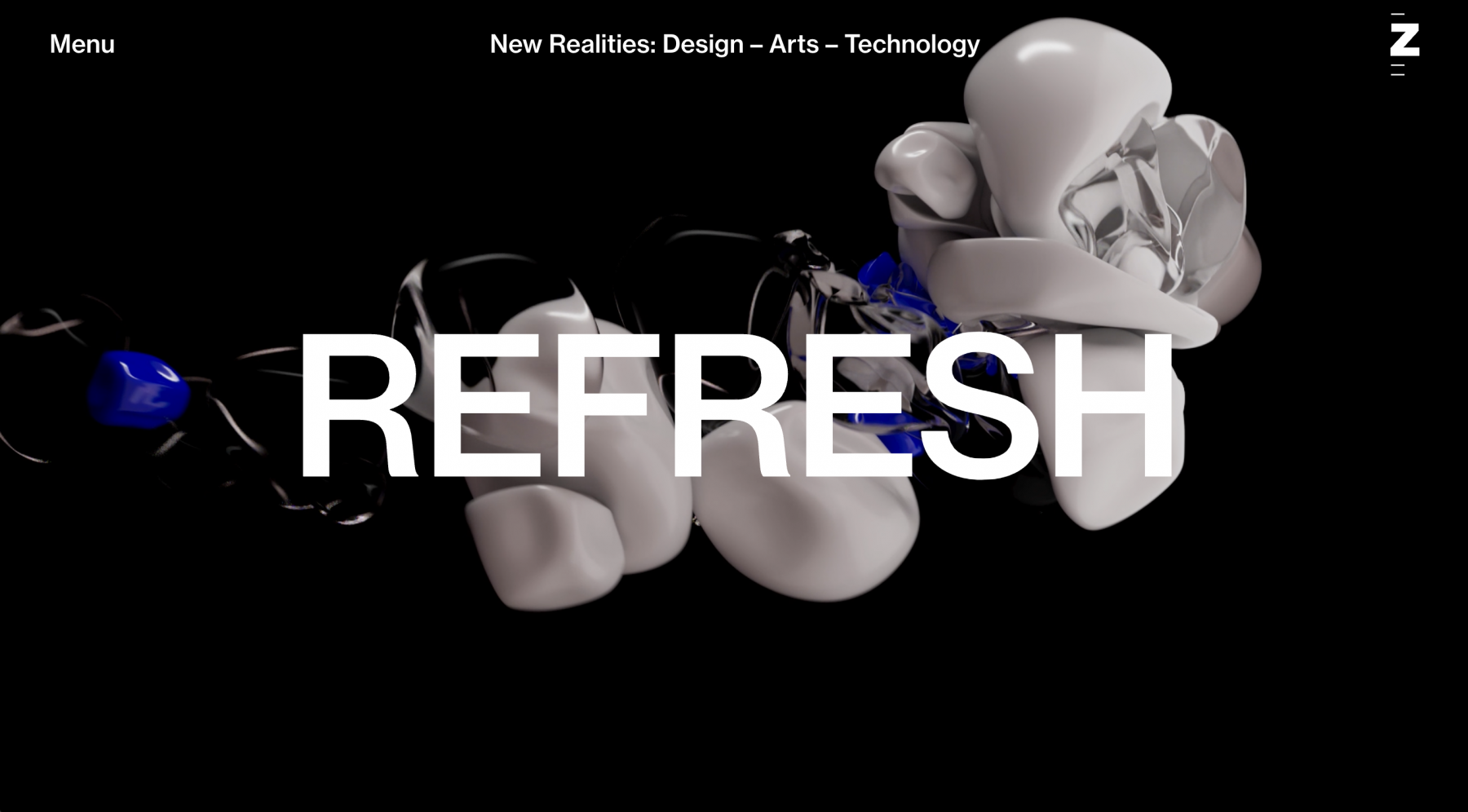 Refresh #5
The interdisciplinary festival REFRESH will take place for the 5th time at the Toni-Areal from November 9th to 12th, 2023. It will address pressing issues at the intersection of the arts, design and technology in keynotes, master classes and a multi-layered exhibition. International designers, artists and researchers will provide insights into their work and discuss it with the interested public. The critical topics of this year's edition are «Immersive Journalism», «Design Realities», «Future Technologies», «Worldbuilding», and «New Ecologies».

With guests such as Nikolaj Schultz (sociologist, author of «On the Emergence of an Ecological Class» (2022) with Bruno Latour and author of «Land Sickness» (2023)), Sarah Kenderdine (Head Curator EPFL Pavilions and Professor of Digital Museology at the École polytechnique fédérale de Lausanne EPFL), AATB (artist couple focused on experimental robotics) and Sam Wolson (Visual Features Editoris for the New Yorker and an Emmy award-winning director, photographer and journalist).
An initiative of the Department of Design and the Immersive Arts Space of ZHdK.