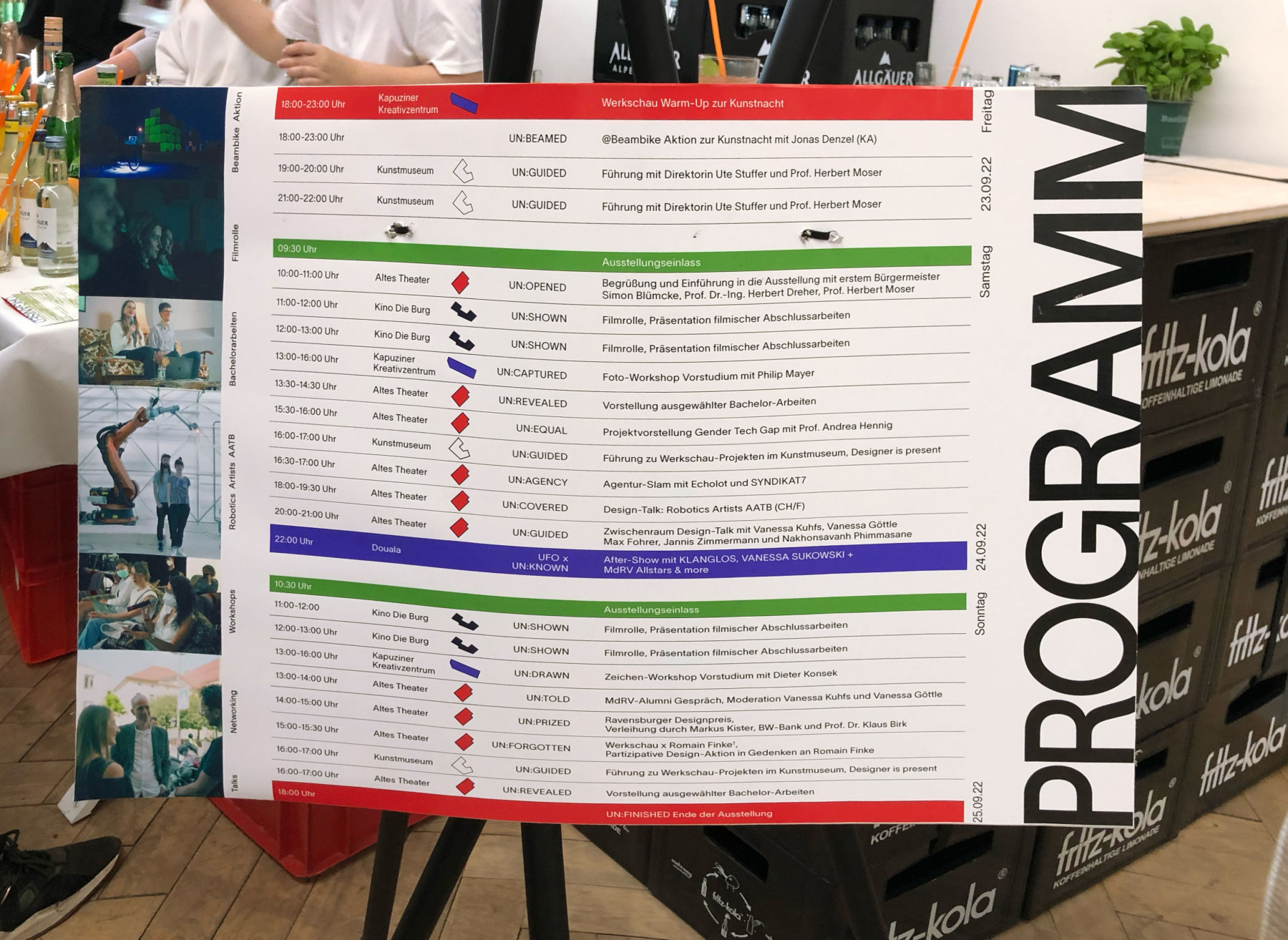 Robotics and Design
AATB – Studio for Non-industrial Robotics: Designtalk for MdRV Werkschau 2022 with Andrea Anner and Thibault Brevet.
One of the currently most exciting design studios from Switzerland is coming to visit us! AATB explore the idea of Non-Industrial Robotics: The studio is experimenting with industrial robotic systems such as robotic arms and industrial automation processes. AATB develop works engaging with Human-Machine Interactions through the lens of kinetic and interactive situations. Since 2020, the studio operates a Motion Control service for the film industry: Superposition.
In the context of UN:KNOWN Werkschau 2022 Andrea and Thibault will give a Design-Talk / Keynote on their work across robotics, art and design. On top of that, we can also look forward to a live robotics installation!
AATB was founded by Andrea Anner and Thibault Brevet. Andrea Anner was born in Zurich, Switzerland, graduated from ECAL in 2012 with a MA in Art Direction: Type Design, and in 2008 from ZHDK with a BA in Visual Communication. Thibault Brevet was born in Lyon, France, graduated from ECAL in 2015 with a MA in Visual Arts and in 2012 with a BA in Graphic Design.
They have exhibited internationally and give lectures and workshops at the intersection of design, typography, installation, robotics and performance. Currently, they are also artists in residence at CERN.