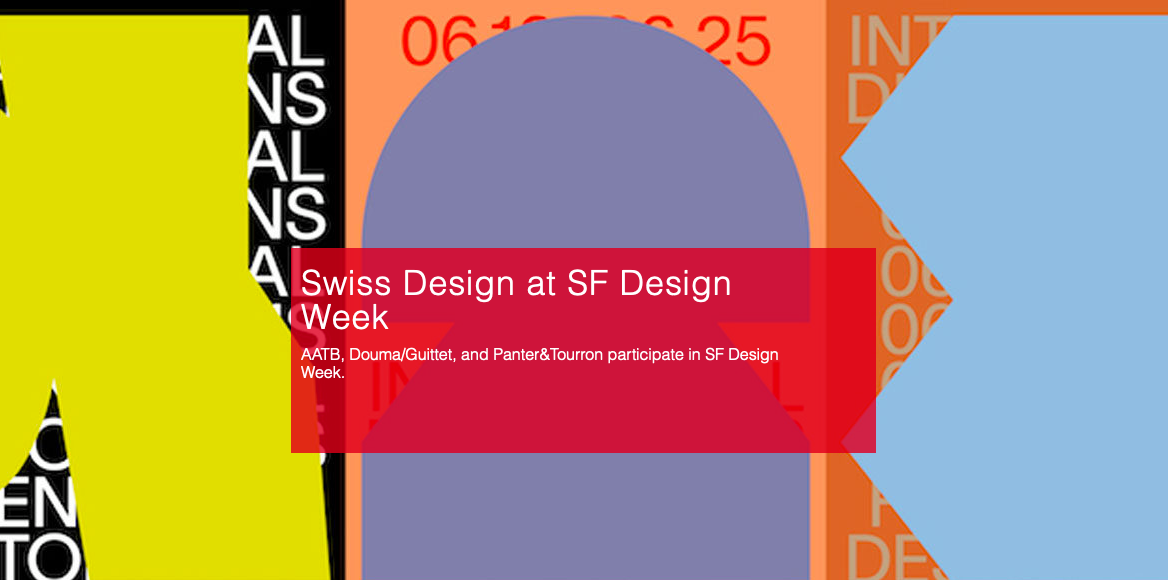 Swiss Design at SF Design
On the occasion of the San Francisco Design Week, swissnex San Francisco brings Swiss Design to the Bay Area. This year's theme Intentional "Distortions" presents a virtual edition featuring the online exhibition by AATB Handshake and a Studio Crawl with three Swiss design studios.
At the Studio Crawl you will meet and hear exclusive insight into the work of three young leading Swiss Design Studios only composed of ECAL graduates: AATB, Douma/Guittet, Panter&Tourron. These three studios invite us into their workplaces and homes in Marseille, Paris and Lausanne for a closer look at their practice.
Studio Crawl Program (Friday 19 June 2020)
08:30pm–09:00pm (Saturday 5h30 the morning for Switzerland and France... sorry)