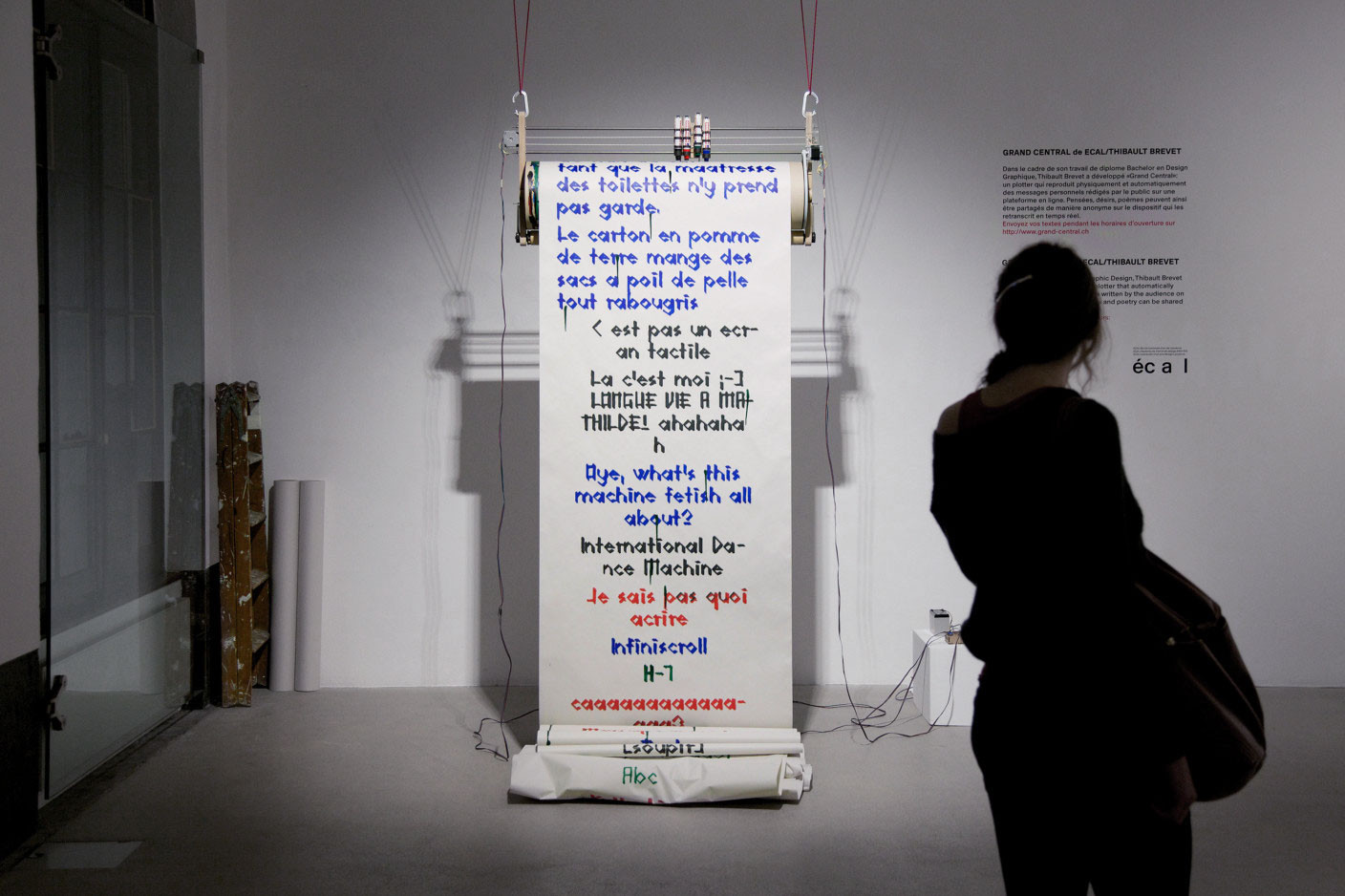 Les Urbaines
Grand-Central
University of Art and Design Lausanne (ECAL) presents two works in progress in which Art and Technology merge.
THIBAULT BREVET, GRAND CENTRAL
For his degree in Graphic design, Thibault Brevet conceived "Grand Central": a plotter that automatically reproduces personal messages written by the audience on a live platform. Thoughts, wishes and poetry can be shared anonymously and live. Send your texts during open hours: http://www.grand-central.ch/
CHRISTOPHE GUBERAN, HYDRO FOLD
During his third year in Industrial Design (ECAL), Christophe Guberan conceived a brand-new device based on an experimental process. With a printer, a simple sheet of tracing paper and a little bit of water, he transforms 2D prints into 3D forms with volume, in just a few minutes. It's magic!